Getting on the right track
Our industry professionals are able to deliver better ideas and solutions embedded with a deep understanding of each client's business and industry.
We have best experts in the field
Everyone knows we're dedicated to mastering the art of logistics, and transportation
With over 15 years of logistics and transportation industry experience
We understand exactly what it takes to provide the very highest levels of customer satisfaction.
If you'd like to know more about our background, mission, or customer-centric ethos, then you're in the right place.
INDUSTRY SECTORS WE COVER
Our strong management team are committed to provide exceptional service levels in order to provide each of our customers with a personal and reliable service.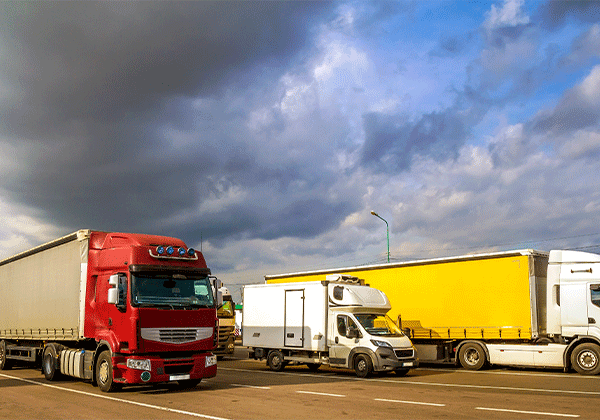 What Clients Say
Here's what our clients think about us and our services.
Mr.Sandeep Kolhe
Senior Buyer - Eaton Industrial Systems Pvt. Ltd.
We would like to inform that the services of Shree Raiyaraj Roadways is very excellent with minimum transit time. There are no follow up required for delivery. Eaton is appreciating the services of Shree Raiyaraj Roadways and recommend to others to take their services.
Mr. Ramesh Irappa Zalaki
Senior Officer-Logistics II FACTORY - Exide Industries Limited
………I would like to acknowledge your excellent service towards our deliveries for our esteemed OEM customers in the time since your association with us & past one Month, Keep it up…..
Mr.Shravan Singh Rathore
SCM - Avtec Limted ( a CK Birla Group )
…………………Service of Shree Raiyaraj Roadways is an excellent, it is always providing service on time for customer satisfaction.…………………

Mr.Vipin Tembhurne
Manager (Tractor Division) - Mahindra & Mahindra Limited
We are experiencing outstanding service from "Shree Raiyaraj Roadways" in transportation of material as per requirement. Very good communication system for booking and transit details. We are satisfied with their performance & Service in material movement/ Transportation. It is observed that entire team is committed toward customer satisfaction. Keep the good work and all the best.
Mr.Diptesh Patel
Director - Synnova Gears and Transmissions Pvt.Ltd.
We are working with Shree Raiyaraj Roadways since 2010 and our relationship with him is too good there is no word to describe the relationship he is always customer centric and supported us in any of the situations and deliver the good on time to end customer. We wish his success and journey continue in future and serve to his customer in more better way. Once again thank you for your unforgettable service in past and best of luck for future as well.
Mr.Harshal Kasabe
Dy.Manager (PPC and Logistics) - ILJIN GLOBAL INDIA
We are using Shree Raiyaraj Roadways service from last 3 years, we got great services as transporter. we have recommended to our vendors for good and prompt service. Especially Mr. Jayesh Rakholiya as owner personally look close in to service. We are thankful to you for supporting in emergency situations. We wish best wishes for future.
Mr. Om Prakash
Head (Supply Chain Management) - NRB Industrial Bearings Ltd.
We have been looking for a reliable and efficient transporter for the movement of our goods from Gujarat area to our factory at Aurangabad for quite some time. Since we have engaged Shree Raiyaraj Roadways for the transport services, we are rest assured of complaints free and timely delivery of our consignments. They have been engaged with us not as a mere transporter but as a solution providing partner for complete transport services for part as well as full truck loads. Wish them All the very Best and am sure they will go further heights.

Mr. Nikunj Shah
Location Head - Mahindra Logistics Rajkot
…………An excellent transport service. Contacting and co-ordinating with your team was very easy. Always delivering the materials on time.
Mr.Jagadish Kharche
Dy. General Manager- Strategic Foundry Engg. - WILO Mather and Platt Pumps Pvt. Ltd.
Shree Raiyaraj Roadways is excellent in their services and committed timely delivery and we are experiencing Safe, Efficient and Reliable Transport services. We appreciate efforts and services rendered during COVID19 situation by you!!